Found this on Leslie's blog,
The Memory Nest
, and decided to give it a try. This should be an easy way to share a little more info about myself while I'm still figuring out the more interesting content for my blog!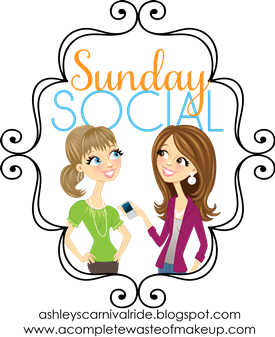 1. What is your favorite thing about Spring?
The warm weather! I'm not a fan of extreme weather in either direction, whether it be cold or hot. Spring and Fall are my favorite seasons, weather wise, but Spring is definitely the best.
2. Favorite kind of flowers to grow or receive?
Lillies, any kind of lillies! Pink and red ones especially, because those are two of my favorite colors.
3. What is your favorite nail polish color?
I tend to wear lots of grays and pinks. I have Sally Hansen Diamond Strength in Fuschia Bling Bling on my toes right now.
There's a pic of a rather sloppy manicure I gave myself a while back with two of my other favorite colors -- Wet N Wild Wet Cement and Hard Candy Mr. Wrong. I did clean up the little mistakes after posting the pic, don't worry!
4. What is your favorite out door activity?
While I don't do nearly enough of them, I really like going on walking trails and some of the easier hiking trails around. I live so close to the Smokies that I really have no excuse for not exploring the parks more.
5. Do you have any fun Spring plans? Details
I guess my biggest plan is to get started on a vegetable garden. It's been my mom's project in the past, but I plan on helping a lot more this year. According to her almanacs, we should start setting plants out on April 15, so you can probably expect a blog around that date about all the dirt under my fingernails ;)